Click the ebook titles below to read these political science-related ebooks.
Electoral Campaigns, Media, and the New World of Digital Politics (Published in 2022) - According to the ebook's description, this ebook answers several questions, such as "how do candidates/parties reach audiences?" and "how do they cope with the speed of media reporting in a continuous news cycle that demands instantaneous responses?"
The Obama Victory: How Media, Money, and Message Shaped the 2008 Election (Published in 2010) - This ebook contains information about the 2008 presidential election and factors that affected it.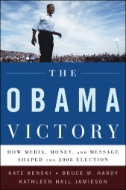 Pursuit of Unity: A Political History of the American South (Published in 2009) - In this ebook, MIchael Perman discusses the topics of political culture and political parties in the southern U.S. states during the 19th and 20th centuries.