Skip to Main Content
It looks like you're using Internet Explorer 11 or older. This website works best with modern browsers such as the latest versions of Chrome, Firefox, Safari, and Edge. If you continue with this browser, you may see unexpected results.
Popular Catalog Searches
Click the links below to see what our catalog has to offer.
Selected Reference and Other Books
Search our catalog here or check out these reference and other books on Mississippi.
Selected E-Books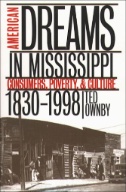 American Dreams in Mississippi: Consumers, Poverty & Culture
By Ted Ownby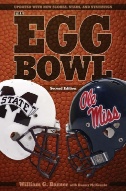 The Egg Bowl: Mississippi State vs. Ole Miss
by William Barner
Ever is a Long Time:A Journey into Mississippi's Dark Past, a Memoir
by W. Ralph Eubanks
Mississippi Politics: The Struggle for Power
by Jere Nash and Andy Taggart